Hotel
Related pages
Jumping, playing, going wild … while Mummy and Daddy enjoying there refreshing drink on our terrace … well this is what any child dreams of. Our big playground offers a lot of possibilies to just enjoy outside exercise  – from climbing wall to swing. The parents have direct view to the playground and can keep […]

We make Kids happy During Holiday times we offer a programm for children from 3 years old. This program is offered 5 days a week and we do some tinkering, painting and also we offer nice outside programs such as a little, enjoyable walk in the sourrounding. You can sign in your little one at […]

Our spacious, light and modern Indoor Play Room gives a big smile to children and their parents. It is very close to the Restaurant and has direct access to the outside play area. We offer a lot of great Playwheels- and big softpillows for the very little ones. Our biggest credit goes to the huge […]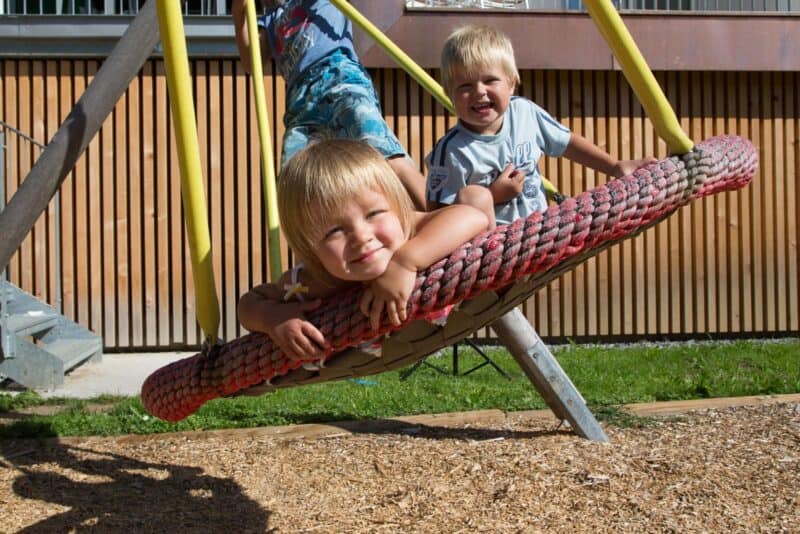 Our highlighted arrangements
Urlaub speziell für die Allerkleinsten von 0 bis 5 Jahren. Der erste Urlaub mit den Kleinen soll als etwas ganz besonderes in Erinnerung bleiben. Unsere beliebten Baby- und Kleinkinderwochen gibt es auch 2018 wieder. Natürlich sind auch die grösseren Geschwister herzlichst bei uns Willkommen!

During summer holidays we offer there are a lot of things to do and experience in and our our Family Hotel Adler. First of all our surrounding and our hotel offers a lot of things for families with children!

Ook tijdens de meivakantie is het lekker vertoeven in Hotel Gasthof Adler. Wij bieden tijdens deze week een volledig kinderprogamma aan met diverse activiteiten die zowel ontspannend als inspanned kunnen zijn.